Polio Plus Initiative
Grove City Rotary Club's Polio Plus Initiative
Rotarians around the world embraced polio eradication through the Polio Plus program – which started as an idea from one, single Rotarian and became a worldwide effort. For the past 25 years, Rotarians and our partners have worked to administer the vaccine in every country and put an end to this crippling disease.
Your TAX DEDUCTIBLE contribution, and our Club's $500 match, will help close that gap. Please contribute as much as you can. Any amount is greatly appreciated. You will receive an email receipt of your contribution for your records.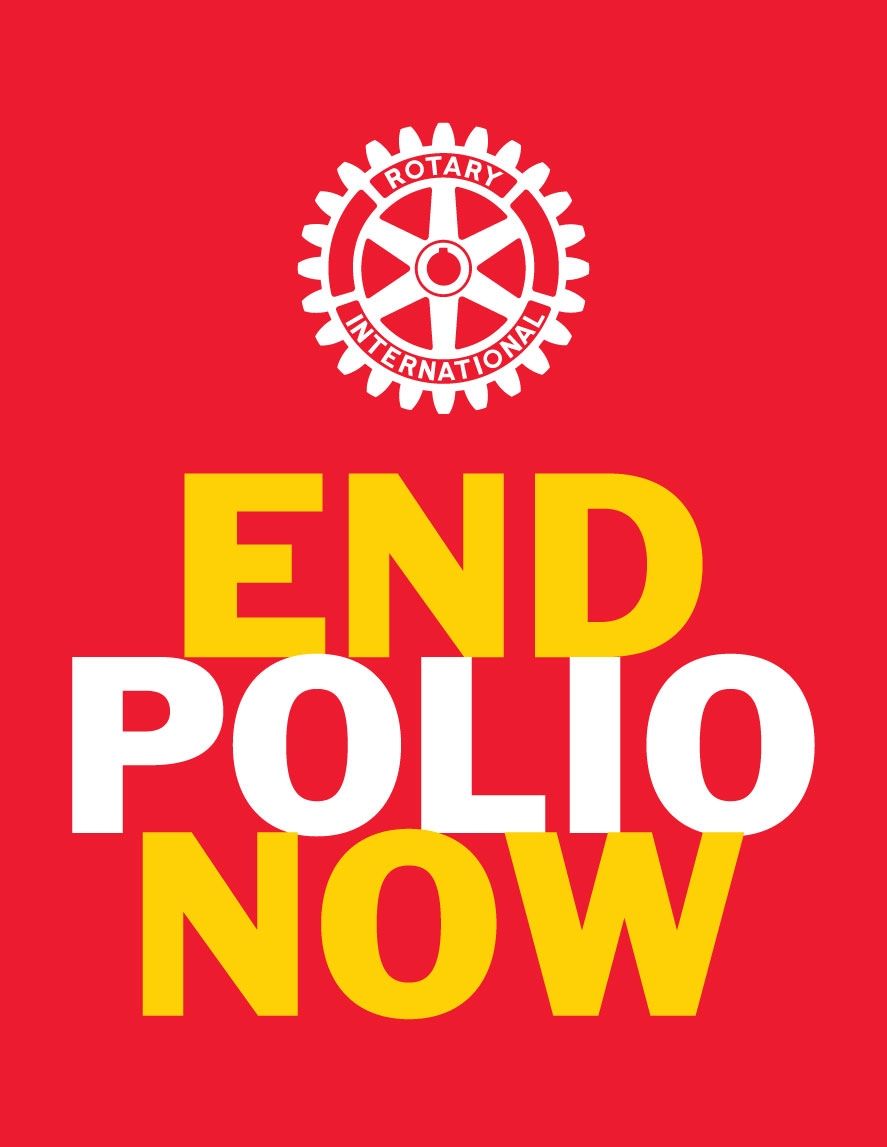 The Global Push toward the Finish Line
Polio incidence has dropped more than 99 percent since the launch of global polio eradication efforts in 1988. According to global polio surveillance data from December 17, 2014, 333 polio cases have been reported to date in 2014 from Afghanistan, Cameroon, Equatorial Guinea, Ethiopia, Iraq, Nigeria, Pakistan, and Syria. In 2013, a total of 416 polio cases were reported from the following countries: Afghanistan, Cameroon, Ethiopia, Kenya, Nigeria, Pakistan, Somalia, and Syrian Arab Republic.
On March 27, 2014, Dr. Frieden and senior CDC immunization staff were present when India, along with the other 10 countries of the South East Asia Region, was certified polio-free. The country was once considered the most complex challenge to achieving global polio eradication. Four of the six regions of the World Health Organization have been certified polio-free: the Americas (1994), Western Pacific (2000), Europe (2002) and South East Asia (2014). 80% of the world's people now live in polio-free areas.
While no polio cases have been detected in India for more than three years, poliovirus transmission is ongoing in the three endemic countries – Afghanistan, Nigeria, and Pakistan. GPEI's Independent Monitoring Board considers Nigeria and Pakistan to be the greatest challenges for eradicating polio. On May 5, 2014, after receiving advice from an Emergency Committee of independent experts and in order to protect progress toward eradication, WHO Director-General Margaret Chan declared the recent international spread of wild poliovirus a "public health emergency of international concern," and issued Temporary Recommendations under the International Health Regulations (2005) to prevent further spread of the disease.
It is therefore imperative that we make this final push toward eradication one of our highest priorities. As Dr. Frieden has stated, "If we fail to get over the finish line, we will need to continue expensive control measures for the indefinite future…,More importantly, without eradication, a resurgence of polio could paralyze more than 200,000 children worldwide every year within a decade." Now is the time, we must not fail.
Polio Eradication Rotary is close to eliminating the second human disease in history after smallpox, with a 99 percent reduction in polio cases worldwide since 1985, when Rotary launched its PolioPlus program. In 1988, Rotary spearheaded the creation of the Global Polio Eradication Initiative with its partners the World Health Organization, UNICEF and the U.S. Centers for Disease Control and Prevention. Polio eradication remains Rotary's top priority.
Rotary is committed to this cause and that includes the members of the Grove City Rotary Club. In October, Rotary International announced its plans to contribute $75 million over three years to the Global Polio Eradication Initiative as part of a world-free effort to close the $945 million funding gap.
To date, Rotary has contributed more than US$1.2 billion and countless volunteer hours to help immunize more than two billion children against polio in 122 countries. Currently, Rotary is working to raise $35 million per year through 2018 for polio eradication, which will be matched 2 to 1 by the Bill & Melinda Gates Foundation.
Please "LIKE" us on Facebook and Share this initiative with your friends and family today! Look for more facts about Rotary's efforts to eradicate polio on Facebook. Thank you.
Doing Good: Intro from Rotary International on Vimeo.